Do you know where the birthplace of radio is? It's here, in the city of Chelmsford. Thanks to the Italian inventor Guglielmo Marconi who built his company in 1897. Marconi pioneered long-distance radio transmission, and was awarded the Nobel Prize in Physics for his work. Marconi's company became the first company that manufactured wireless long-distance communication and mass media broadcasting.
Although being the birthplace of radio is a plus, Chelmsford has a lot more to discover.
Chelmsford is in the northeast of London in the county of Essex. Being the only city in a non-metropolitan county, Chelmsford is the 'right size'. It is not massive, but it's big enough to find what I need. It's not very crowded, but it's busy enough to find open pubs every night. I am not a party guy, but I am a night owl. I sometimes take a walk to the city centre when I can't sleep.
Although Chelmsford is not famous for tourists, it does have some beautiful spots. I have been very lucky to find a strategic accommodation at day one. My flat is literally a stone's throw from Admiral Park and Central Park, two of my favourite places here. Here is my list of beautiful places in Chelmsford. I only provide short descriptions of the place, but I hope the pictures will tell a thousand words.
High Street
High Street is in the middle of the city centre. It has a lot shops and places to hang out. There is a traditional market in certain days. For an obvious reason, this street is always busy during the day.
At night, this area has its own character. The shops and the road are illuminated by beautiful lights. In the late night, night owls like myself or slightly drunk people wander around in this area. I often find a bunch of young girls with barely enough clothes on. It seems funny as I walked passing them with four layers of cloth.
Central Park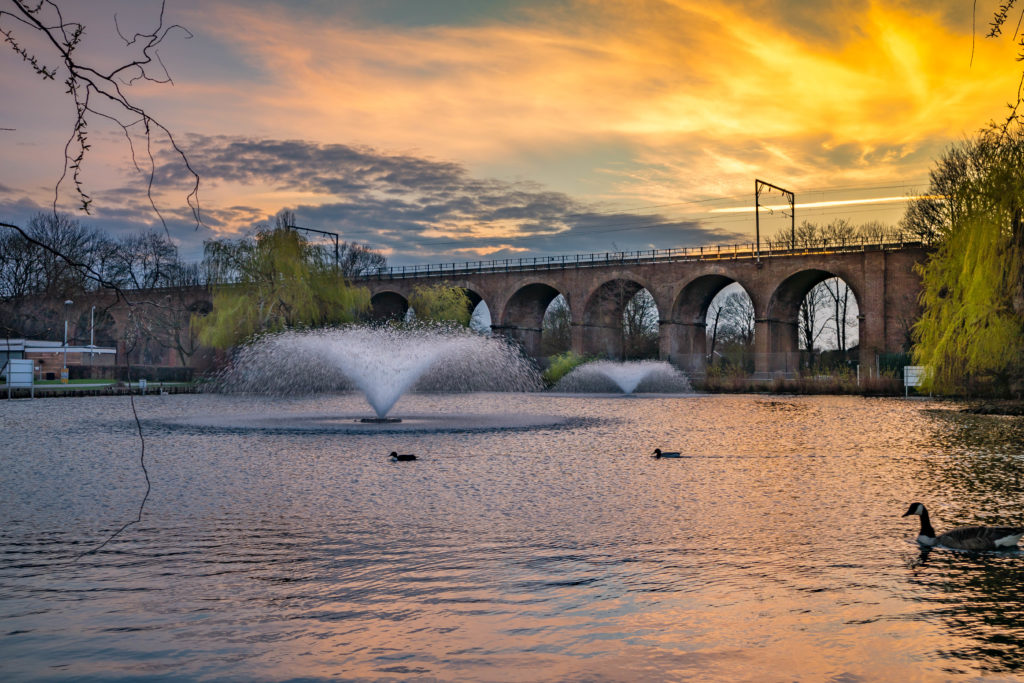 Central Park has a nice bike and walk paths surrounded by beautiful trees. The River Can flows along the side. This park attracts many local families who want to exercise, play with their children, or just imply enjoy the fountain and gardens in the park.
My favourite part is the pond with water fountain. There are nice benches where visitors can sit. I favour a bench in the corner hidden from the public. Unfortunately, this is also a good spot to smoke weed which I often smell from a distance.
Admiral Park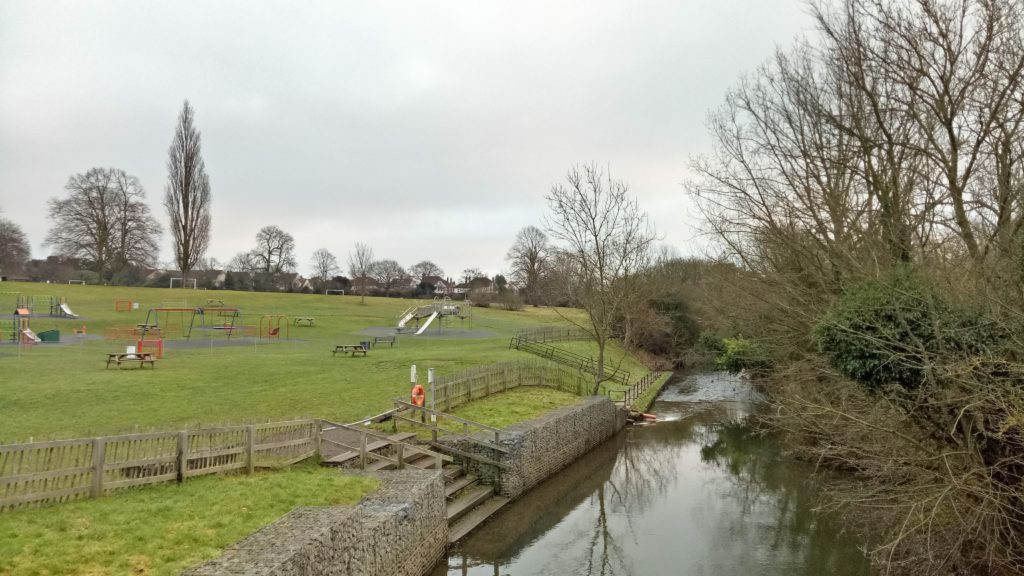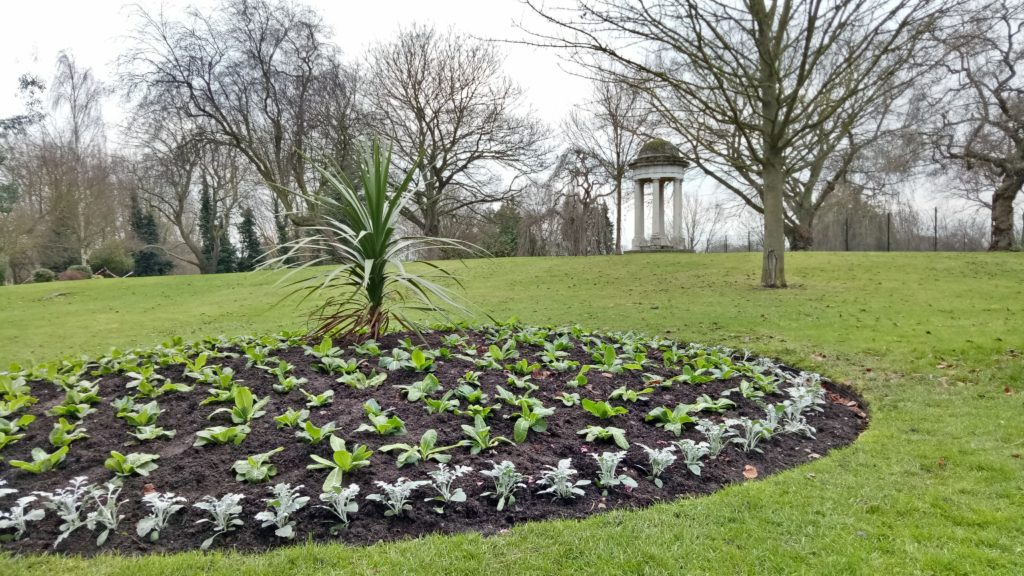 Central Park and Admiral Park are only divided by a main road. Otherwise, they could have been connected. Admiral Park has a much bigger area. It has some facilities for public's use including a children's play area, football field, tennis court, and green bowling. Inside the park, there is also a beautiful garden called Tower Garden where visitors can play tennis and green bowling.
Chelmsford Cathedral
According to my British friend, this cathedral gives its Chelmsford a city status. According to my British friends, for a town to be considered a city, it needs a cathedral and a university. Thanks to this Cathedral, Chelmsford now can put a big sign in their city border "Welcome to the city of Chelmsford".
The cathedral's historic building and relaxing gardens draw many visitors. According its official website, this building was built 800 years ago although it was rebuilt in the early 16th centuries. From the outside this cathedral has flintrubble stones and bricks. Inside, it has decorative windows and ceilings.
Hylands House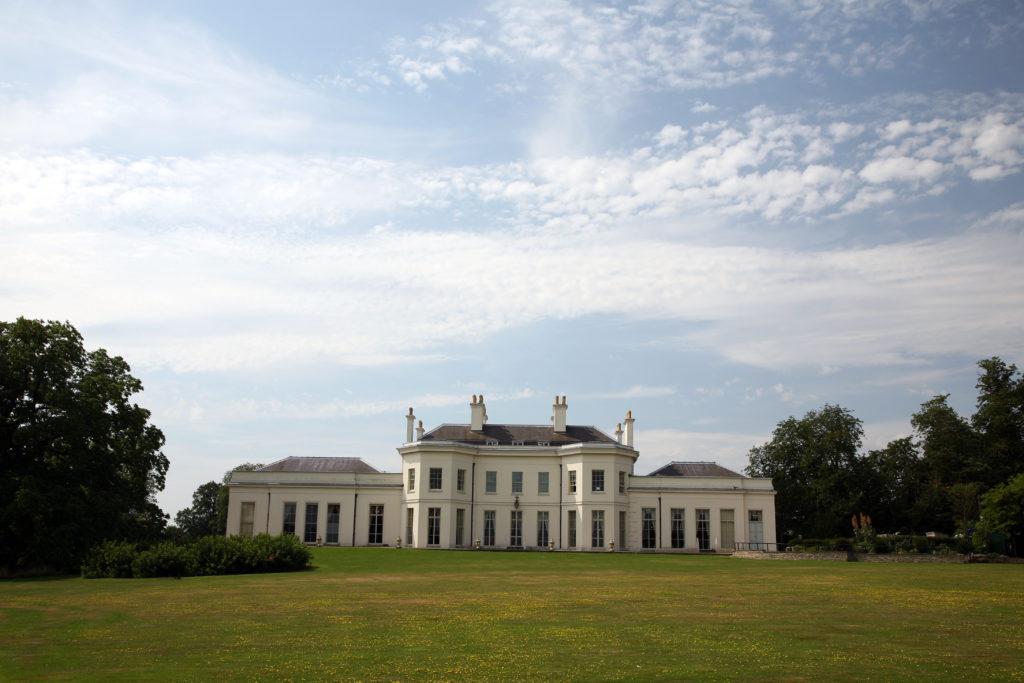 Hylands House was bought by the Chelmsford city council in 1996. Now people can enjoy this stunning mansion for free. Before this purchase, this house was owned by seven different respected local and British residents.
Hylands House is in a 232-hectare park surrounded by gardens with various plants and animals. Visitors can also have picnic and play sports around the park.
NB: Most of these pictures are from the Chelmsford City Council. Permission to use these pictures have been acquired.